Take Five: YO! MAFIA's Top Sneaker Spots In Melbourne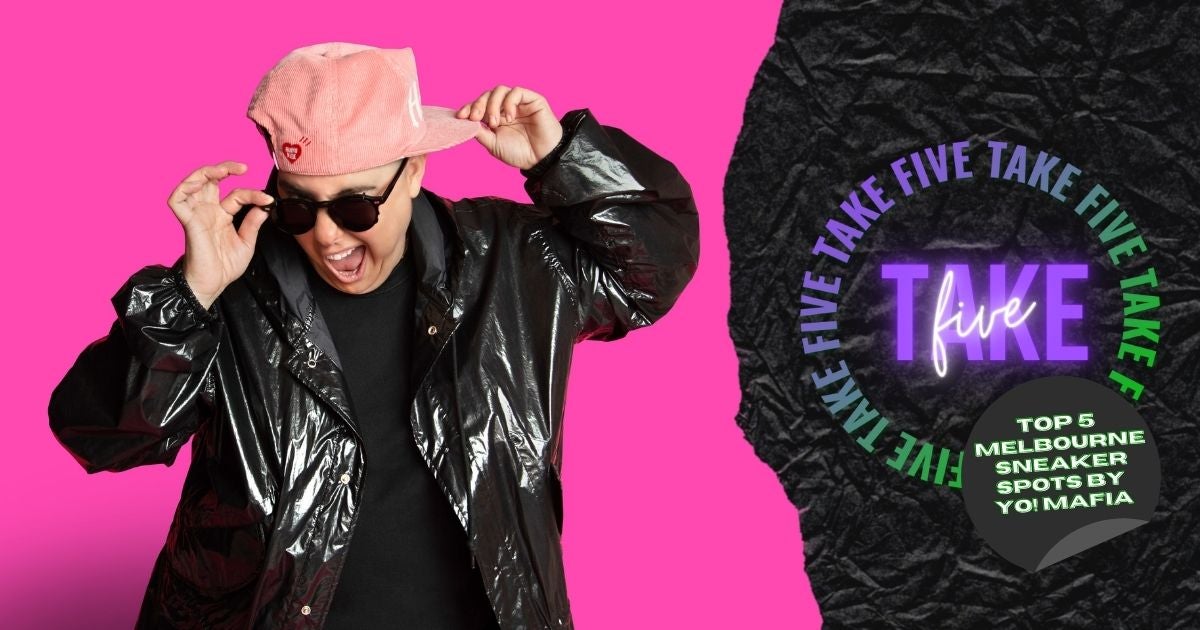 YO! MAFIA is not only an international party DJ, but also a self-proclaimed veteran sneaker head of over 30 years. We caught up with YO! MAFIA ahead of her performance at Sunshine Coast Turf Club's Hot 91 Ladies Oaks Day After Party to get the hook ups when it comes to the best sneaker spots in Melbs! Check out her responses below.
Want to catch YO! MAFIA live in action at Hot 91 Ladies Oaks Day? Get your tickets sorted HERE.
Up There Store
One of Melb's longest standing sneaker stores, Up There Store is an institution for not only the finest kicks but also the most dapper selection of upmarket streetwear - think Japan meets LA rolled up in a one stop local shopping spot.
Sole Finesse
Australia's only sneaker store dedicated to the finer sex, Sole Finesse is a haven for the ladies. Specialising in sourcing only the best for the honeys, Sole Finesse has you covered for those smaller sizes and exclusive drops!
KickSTW
If hype is your vibe, KickSTW has the most insane collection of neck breaking grails - think Yeezy, Supreme, Louis Vuitton, Jordan. The biggest consignment store this side of the equator, make sure you pack your credit card cos you're about to go broke!
Subtype
With the best curated collection of brands, Subtype is a hidden gem in the CBD of Melb. A quick trip down the staircase you'll be transported into a treasure trove of sneakers, apparel, accessories and even a secret hidden gallery space. What more could you want!
Supply Store
A Sydney institution, Supply Store Melbourne keeps the flyest street cats decked out in the best of the best. The only store down under to hold the coveted and rare Tier Zero Nike account, it's the only spot to find the most exclusive limited kicks from the Swoosh brand. Add to that Supreme, Stone Island, A Bathing Ape - you're not gunna find brands like this anywhere else!
FOR MORE BREAKING NEWS CLICK HERE