Take Five: Perth's Next Gen Artists According To Drapht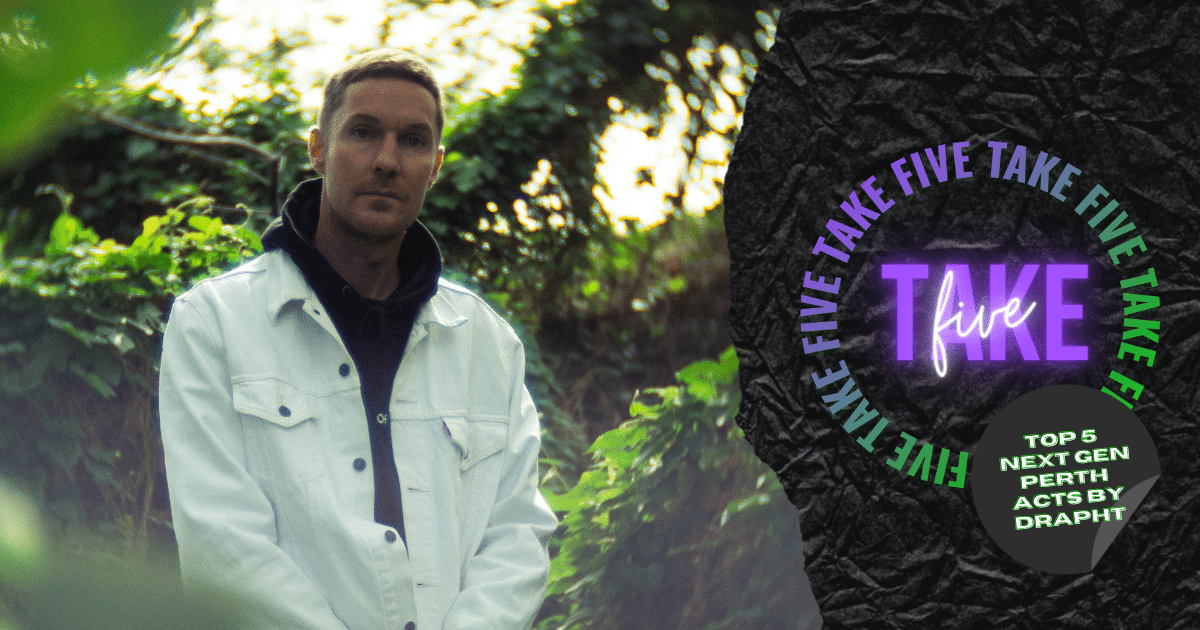 This month, as part of our brand new The Local List campaign, we're shedding light on all the incredible gigs, venues and artists the sunny capital of Western Australia has to offer. Last week we sat down with local hip hop legend Drapht ahead of his Shadows & Shinings Tour to chat about the homegrown Perth acts that he's backing as the next big thing. Check out his top five up-and-coming acts below.
Words by: Drapht
I chose this subject because I feel it's somewhat a sense of duty to shed light on the next generation of local talent coming up through the scene. These young artists continue to inspire me, so I wanted to repay the favour and help push them forwards too.
Greesy
This young fella is my absolute favourite Perth up and comer for many reasons. His style reminds me of the golden era of Aussie Hip Hop at a time when our local scene exploded. Killer rapper, very rock-inspired beat selection, big drums and big attitude. Love the hunger and hustle of this young king.
Flewnt
Flewnt is the next on my list and again for many reasons - he has an amazing effortless flow whenever he picks up the mic, an old soul with an incredible storytelling ability and message. I toured with Flewnt last year and as soon as he hit the stage everyone was locked in, present and engaged. Great energy, a progressive outlook and as humble as they come.
Eli Greeneyes
Eli Greeneyes is a force to reckoned with. Huge voice, huge choruses, and a knack for Hip Hop drums. One of the most prolific and exciting young artists I've come across. This guy and his music belong in a stadium.
And Beyond
Are an exciting local Perth duo making moves. I love the creativity of these two. Insane The Prince's overall flow, cadence and rhythm really caught me off guard when I first heard him rap - already being more advanced than most Australian MCs that have come before him. ZYTGYST production is on point with big dirty bass lines and a killer feel for drums. A great fit and vibe between them both and most definitely one to watch.
Dekstah
One of the best rappers in Perth past, present and future. Amazing drive, crazy flow and wordplay. Always coming with well-thought-out punchlines and metaphors. Dekstah needs more people knowing he exists. Excited to see where he takes it within the next few years.
Wanna see Drapht perform live? Catch him on his Shadows & Shinings Tour this October/November. For more info and to book tickets visit Moshtix.com.au.
FOR MORE BREAKING NEWS CLICK HERE