Mosh Music: Celebrate NZ Music Month With Our Fave New Tracks By Kiwi Artists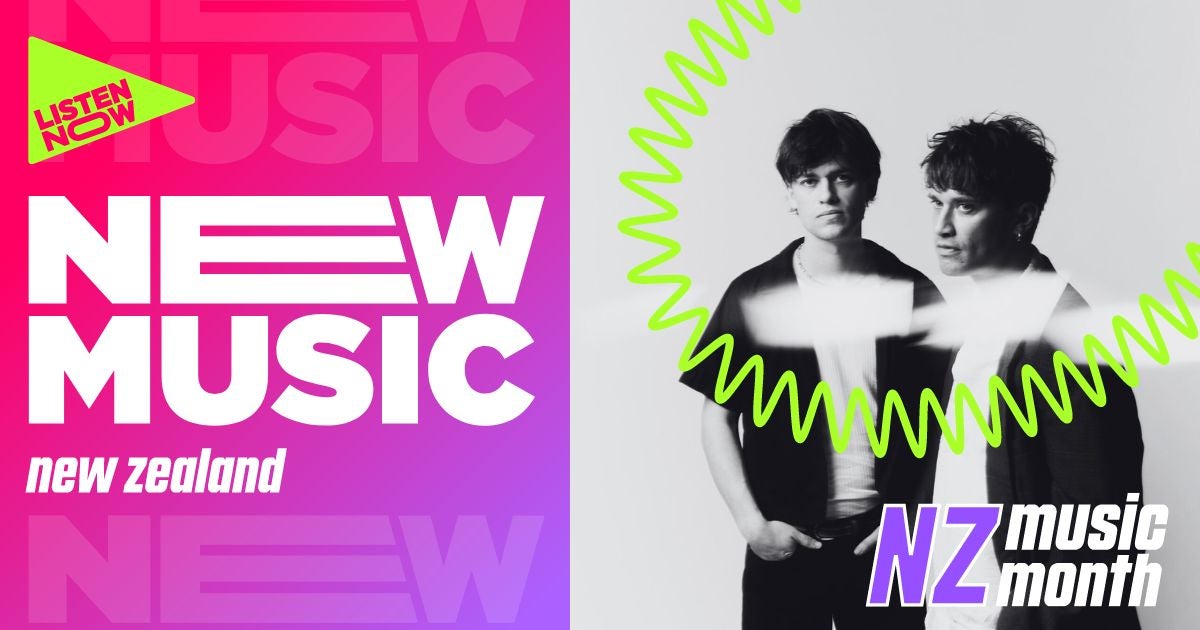 Crank up the volume this NZ Music Month with some of the hottest new tracks by Kiwi artists! From funky pop to soulful ballads and more, we're highlighting the latest and greatest releases from the diverse and talented music scene of Aotearoa. So, put on your dancing shoes and get ready to discover your new favourite Kiwi tunes, plus find out where you can catch some of these incredible artists performing live!
Balu Brigada - Designer
Auckland's self-described groove-pop duo Balu Brigada, comprised of multi-talented producer brothers Henry and Pierre Beasley, recently dropped their new single Designer and we're calling it now; a timeless bop! With catchy hooks and funky, smooth vocals, the duo's unique sound and creative lyricism make for a fun and engaging listening experience, showcasing the group's musical prowess and potential for future success in the NZ music scene.
Feel the vibes this NZ Music Month by grooving to Designer via Spotify today.
Kaylee Bell - When Summer Rolls Around
As the winter chill begins to sweep across New Zealand, Kiwi star Kaylee Bell's latest country-pop ballad When Summer Rolls Around captures the essence of New Zealand summers with its nostalgic lyrics and warm melodies. Bell's soulful vocals and heartfelt delivery make for a heartfelt and memorable performance, showcasing her talent as one of the rising stars in the NZ country music scene!
You can listen to the track via Spotify this NZ Music Month.
Tiny Ruins - Ceremony
Ceremony is the latest album by Auckland indie-folk band Tiny Ruins, featuring hauntingly beautiful melodies and introspective lyrics that showcase the band's impressive musical talent and emotional depth. The record explores themes of love, loss, and self-discovery, with frontwoman Hollie Fullbrook's mesmerizing vocals and intricate guitar work leading the way. Overall, Ceremony is a standout release from one of New Zealand's most beloved and innovative bands.
Check out the fresh release from Tiny Ruins on Spotify and catch them live at MEOW Wellington on Friday 19 May!
Mel Parsons - Tiny Days
Kiwi singer-songwriter Mel Parsons has just dropped an impressively crafted record that showcases her exquisite vocal ability and heartfelt lyricism. Tiny Days blends elements of folk, pop, and country, with lush instrumentation and intimate storytelling that's sure to take you on a journey through love, loss, and personal growth.
Stream Tiny Days on Spotify today and grab your tickets to see Mel Parsons live at MEOW Wellington later this month!
Want more Mosh Music? Don't forget to like our Spotify playlist so you don't miss any of our top picks!
FOR MORE BREAKING NEWS CLICK HERE