Mosh Music: AusMusic Month Edition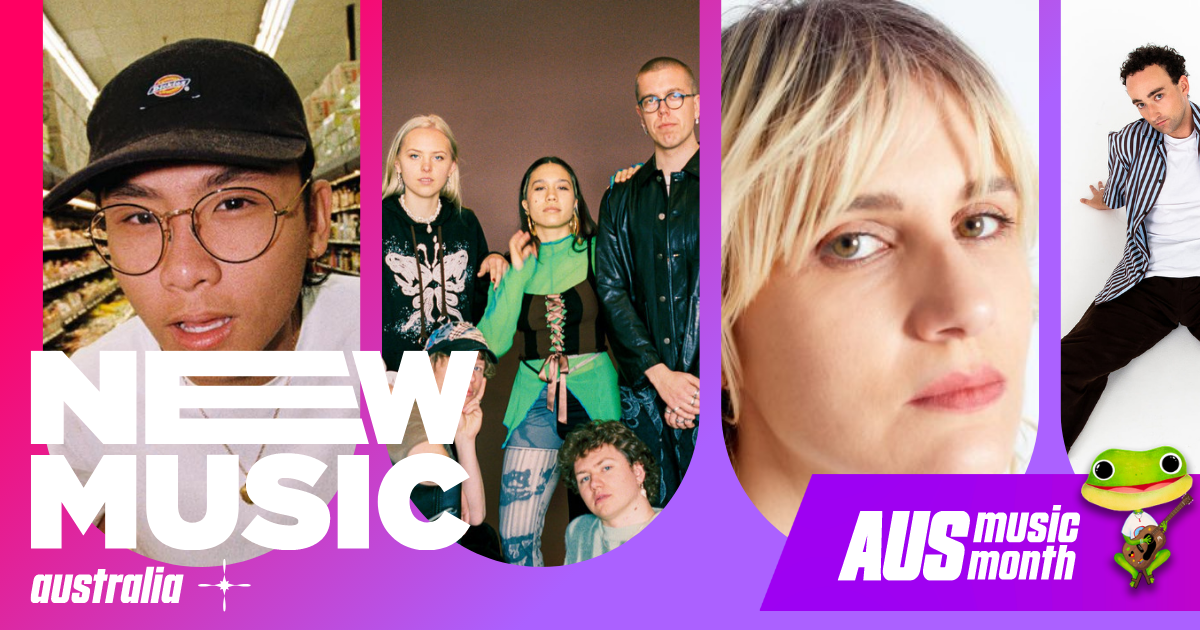 Happy AusMusic Month! In celebration of the amazing musical talent coming out of Australia, we're highlighting some of our fave new tracks released by Aussie musicians for this month's new music segment. Check out our top picks below.
P.S. Don't forget that Ausmusic T-Shirt Day is coming up on Friday 18 November. As proud supporters, Moshtix and our partners are donating $1 from the booking fee on participating events all this month to Support Act. Check out the participating events via our AusMusic T-Shirt Day page.
Laura Jean – A Funny Thing Happened
Sydney songwriter Laura Jean has dropped the third and final single from her upcoming album Amateurs. 'A Funny Thing Happened' is an epic revelation, showcasing a whole new side to the album and Laura's artistry with reverbed drums and new-age sax.
Check it out on Spotify today.
Wave Racer - Heart's Not In it
A year after dropping his highly anticipated debut album 'To Stop From Falling Off The Earth', Melbourne-based producer Wave Racer returns with a self-directed video for his new standalone single 'Heart's Not In It'.
Listen to Wave Racer's new track today via Spotify.
Empress - Lately
One band that has recently been added to our watchlist of exciting new local talent is Melbourne-based collective Empress. Their latest single 'Lately' is one of our faves, featuring a melting pot of captivating harmonies and swirling synth-laden grooves.
Chuck them on your watchlist and get stuck into their new track via Spotify if you know what's good for you!
Grentperez - Trail Mix Tape
Western Sydney's Grentperez has released his second record, 'Trail Mix Tape', a kaleidoscope of sounds as unique as they are catchy.
Check out Trail Mix Tape via Spotify.
Slowly Slowly - Longshot
Our angsty teenage hearts are gushing for the latest release from Aussie outfit Slowly Slowly titled 'Longshot'. The track is full of nostalgic pop-punk vibes that we know and love from the four-piece.
Go give the track a listen via Spotify.
Looking for ways to support local artists? Here are some simple ways you can help!
1. Buy some Australian and New Zealand music and merchandise directly from the artist's website or via Bandcamp.
3. Spread the word and contact your fave radio station and ask them to play tracks from local acts.
4. Buy tickets to artists' live shows.
5. Keep streaming your fave local acts on streaming services like Spotify and Apple Music!
FOR MORE BREAKING NEWS CLICK HERE