Introducing Monolith Festival: One Stage, Seven Acts And No Clashes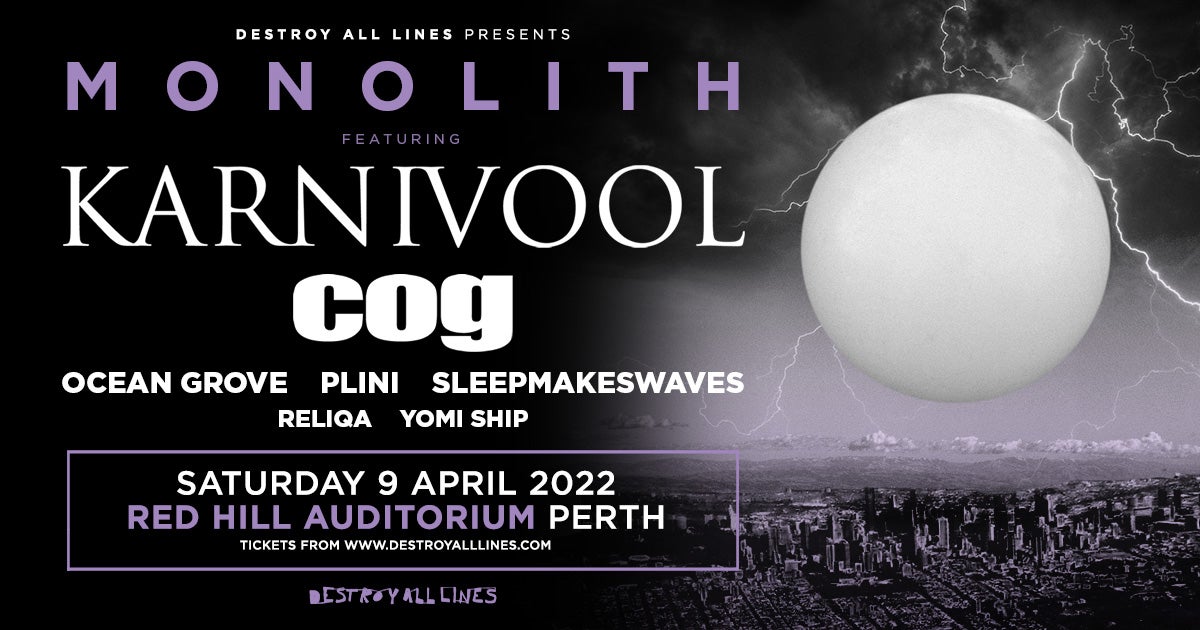 A brand new touring festival is set to erupt in an explosion of prog, rock and metal sounds across four epic outdoor venues in March/April 2022, and for the very first time in seventeen years, Aussie rock icons Karnivool and COG will tour together on the same lineup.
The two bands will also be joined by Ocean Grove, Plini, Sleepmakeswaves, Reliqa and Yomi Ship.
Monolith Festival kicks off in Sydney on Saturday 12 March before heading to Brisbane and Melbourne before wrapping up at Perth's Red Hill Auditorium on Saturday 9 April.
Tickets for Monolith Festival are on sale now. Check out the full lineup and ticket info below.
Monolith Festival
Karnivool | COG | Ocean Grove | Plini
sleepmakeswaves | Reliqa | Yomi Ship
Sat 12 March 2022 | Bella Vista Farm, NSW
Sat 19 March 2022 | Eatons Hill Hotel, QLD
Sat 2 April 2022 | Reunion Park, Burnley, VIC
Sat 9 April 2022 | Red Hill Auditorium, WA
FOR MORE BREAKING NEWS CLICK HERE