Festival FOMO? Here's Where You Can Catch Acts From The Glastonbury Lineup Down Under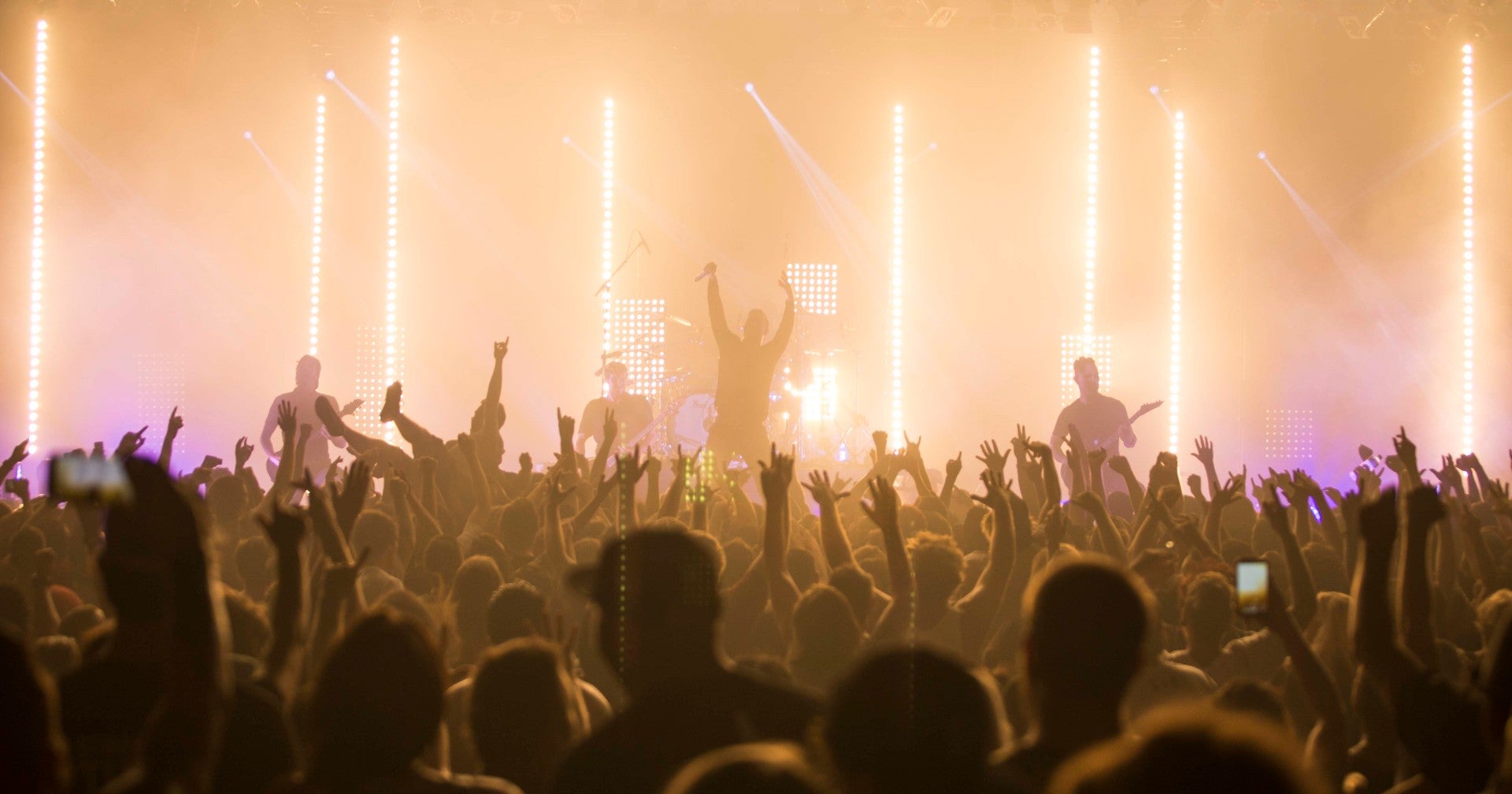 With Glastonbury wrapping up for 2022 last week in the UK, it's safe to say festivals are officially BACK! If you've caught a massive case of FOMO, team Moshtix are here to help. We've put together a list of must-see acts from the Glastonbury lineup who are peforming on Aussie and Kiwi shores in the coming months. Get ready to fill your calendar with the hottest gigs and fests across Australia and New Zealand throughout winter and into summer!
Megan Thee Stallion
Festival X - VIC, QLD, SA, NSW, WA
Sat 26 Nov - Sun 4 Dec 2022
"Megan Thee Stallion made her case for a future Glastonbury headliner slot on Saturday night as the Houston Hot Girl shook The Other Stage to its core with a ferocious, fearless and downright filthy performance." - Will Stroude, Attitude UK
Grammy Award winner and queen of Tik Tok dance trends Megan The Stallion is heading down under! If you didn't catch her set at Glastonbury, fear not. You can catch Megan at Festival X later this year alongside Calvin Harris, Don Toliver and heaps more. Get your tickets sorted HERE!
AJ Tracey
Listen Out & Listen In 2022 - VIC, NSW, QLD, WA, SA, Auckland
Fri 23 Sep - Mon 3 Oct 2022
"AJ Tracey opens a set that skilfully marries UK rap with something close to hard rock." - Alex Petridis, The Guardian
British rapper and singer-songwriter AJ Tracey has taken on Glastonbury's Pyramid stage and will soon make his way down under for Listen Out & Listen In 2022, joining the likes of Disclosure, Roddy Ricch, Polo G, Meduza and more. Score your tickets HERE before its too late!
Confidence Man
Wanderer Festival (NSW), Northcote Theatre (VIC), Hindley St Music Hall (SA)
Sat 6 Aug - Mon 26 Sep
"...the crowd don't know how lucky they are to be in the presence of performers as elite as these. For new fans and old, this was an immense treat." - Thomas Smith, NME
Home grown indie electro-pop duo Confidence Man are fresh off The Park stage after waving the Aussie flag at Glastonbury. Back on home shores, you can catch them at Wanderer Festival on the Sapphire Coast in September along with Ziggy Alberts, DMA's, The Teskey Brothers, Winston Surfshirt and heaps more. Fans in Melbourne and Adelaide can also catch them at solo gigs in August! Get your tickets to see the electrifying duo here HERE!
Amyl & The Sniffers
The Triffid (QLD), UniBar Adelaide (SA), Freo.Social (WA), UOW UniBar (NSW)
Fri 15 Jul - Thu 11 Aug 2022
"It doesn't take Amyl vocalist Amy Taylor much time at all to find her way into the crowd to embrace the faithful." - Sam Moore, NME
Amyl and The Sniffers return triumphant from sold-out shows across the USA, the UK and Europe this winter, including Glastonbury's iconic John Peel Stage! Ripped and ready for a national tour on their home turf, fans can catch the band at their hotly anticipated gigs in Brisbane, Adelaide, Perth and Wollongong throughout July and August. Snap up your tickets HERE!
Still Craving That Festival Feeling? Check Out Some Of The Hottest Upcoming Festivals Across Australia and New Zealand!
Listen In 2022 - SA, Auckland
Fri 30 Sep - Mon 3 Oct 2022
This year, Listen In has expanded to two stages with over twice as many international artists. The festival is a concentrated version of Listen Out, bringing a hand-picked selection of the Listen Out tour to Auckland's Mt Smart Stadium and Adelaide's Ellis Park. Check out the official lineup and score tickets to Auckland HERE and Adelaide HERE.
Umbrella Festival - SA
Fri 1 Jul - Sun 31 Jul 2022
South Australia's annual open-access winter music festival returns with an incredible program in July 2022. Umbrella Festival will be running for the whole month of July with a program that boasts more than 175 events across Adelaide's CBD, metropolitan suburbs and regional areas of South Australia. Find out what's on and get your tickets HERE.
Heaps Good - SA
Fri 6 Jan 2023
Listen up South Australia, the producers of Spin Off have another special treat in store for you. Heaps Good is a new one day festival in the heart of Adelaide, featuring a selection of the best local and international talent from the Falls lineup, including Arctic Monkeys, Peggy Gou, Chvrches, Ocean Alley, Spacey Jane and more. Snap your tickets up HERE!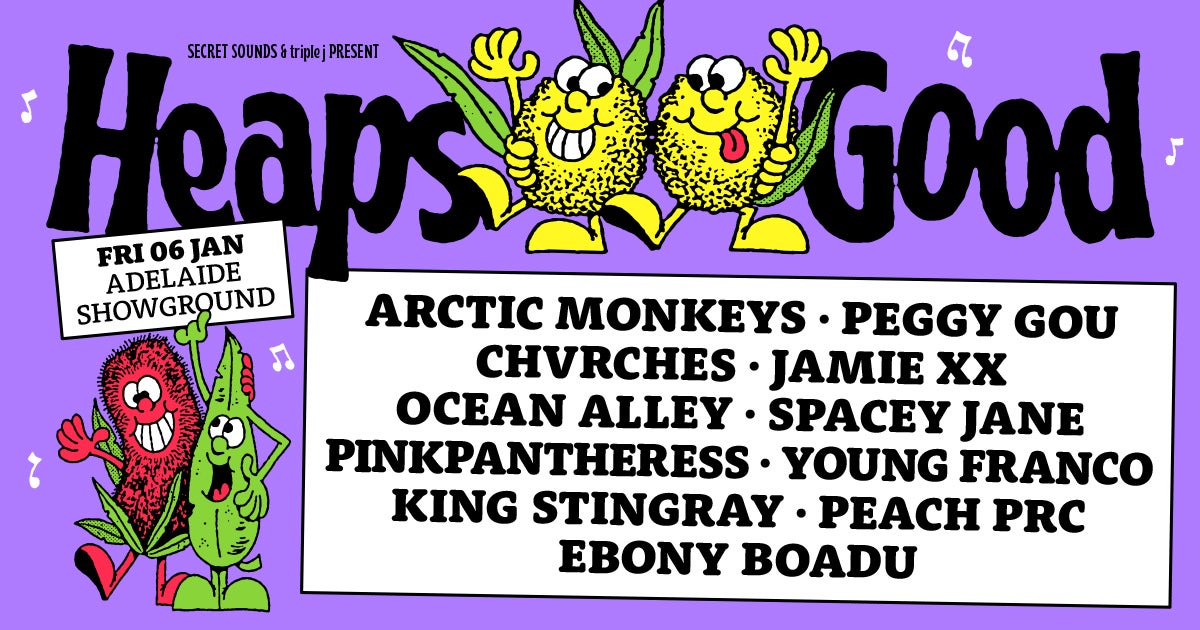 Adelaide Beer & BBQ Festival 2022 - SA
Fri 15 Jul - Sun 17 Jul 2022
South Australia's mouthwatering Adelaide Beer & BBQ Festival is back and preparing to throw the gates open at Adelaide Showgrounds for the biggest celebration of beer, not-beer, BBQ eats, live music and entertainment than ever before! The epic live music lineup includes party-punk legends Private Function, Byron Bay's surf rockers Skegss, Melbourne rockers The Smith Street Band, alongside punk favourites 28 Days, alt-country band Wagons, indie pop artist Jess Locke and more. But that's not all Adelaide Beer & BBQ has in store for its 2022 edition as the Festival promises to deliver its biggest BBQ lineup to date. You won't want to miss local and interstate heavyweights by the likes of Huxtaburger, Beatbox Kitchen, Sneaky Pickle x Fancy Hank's, Two-Bit Villains and heaps more. Grab your tickets HERE.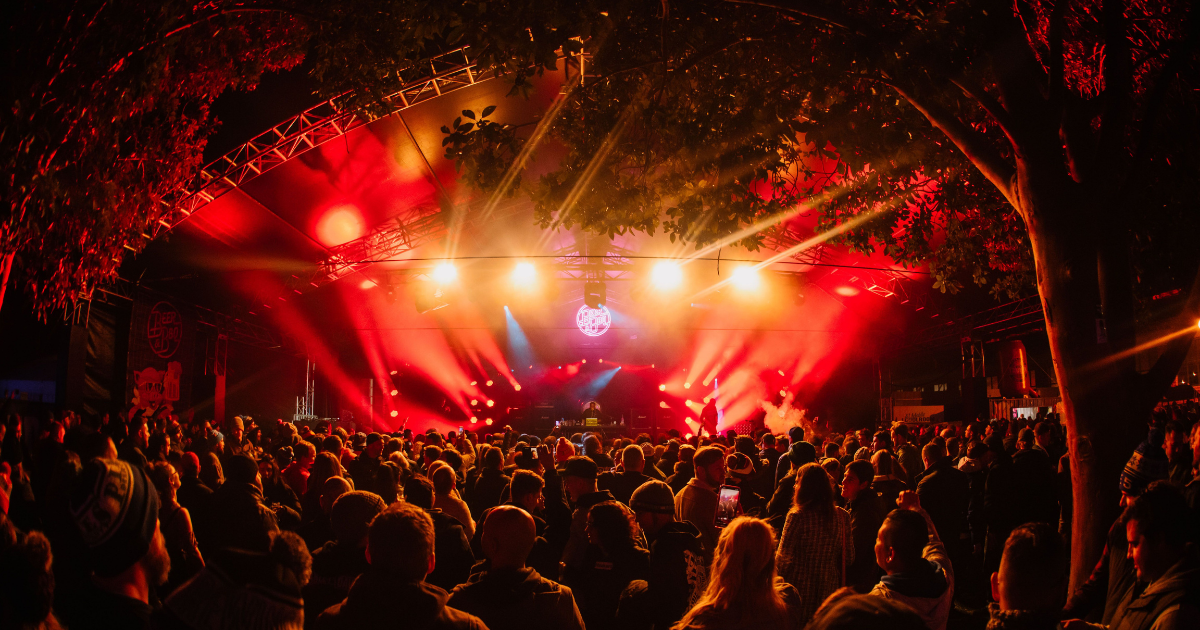 Stompem Ground - WA
Sat 17 Sep 2022
Stompem Ground returns to Broome after 22 years! Midnight Oil, who last played this event in 1998, will be performing their classics from across the decades and songs from their new album, Resist. The Australian favourites will be appearing alongside the Pigram Brothers, Blekbala Mujik and many more great Kimberley artists including Yatangal, Footprince, King of Hearts and Seaside Drifters interspersed with a staggering cast of indigenous dancers to complete the idyllic scene of a balmy Broome night. Score your tickets HERE.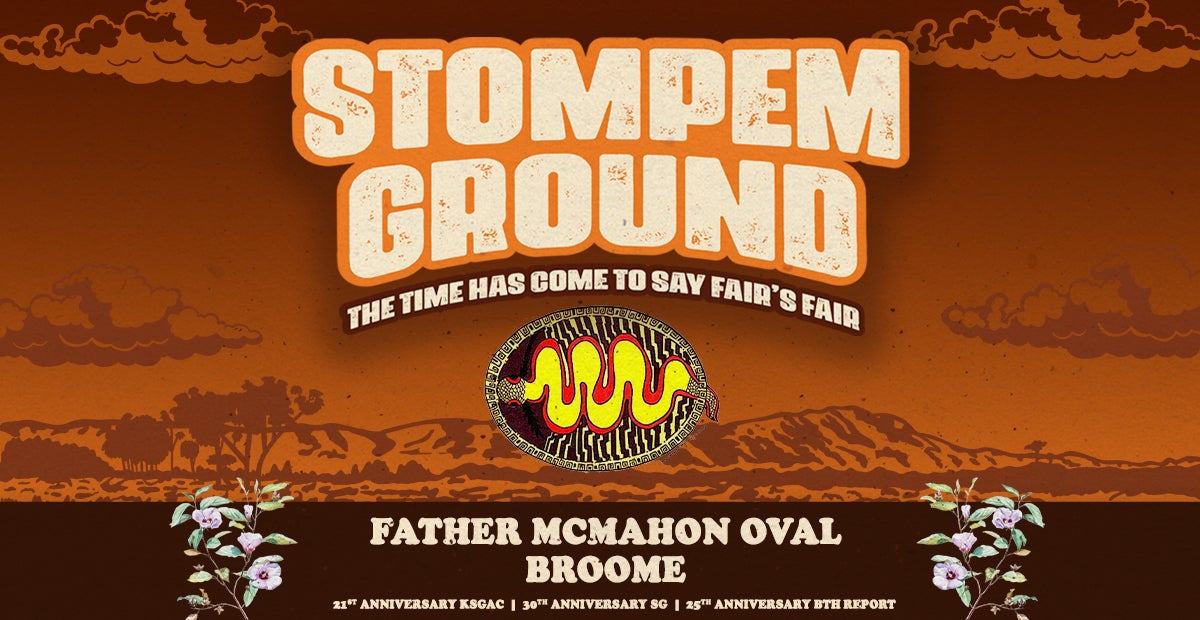 FOR MORE BREAKING NEWS CLICK HERE