Featured Artist: Nardean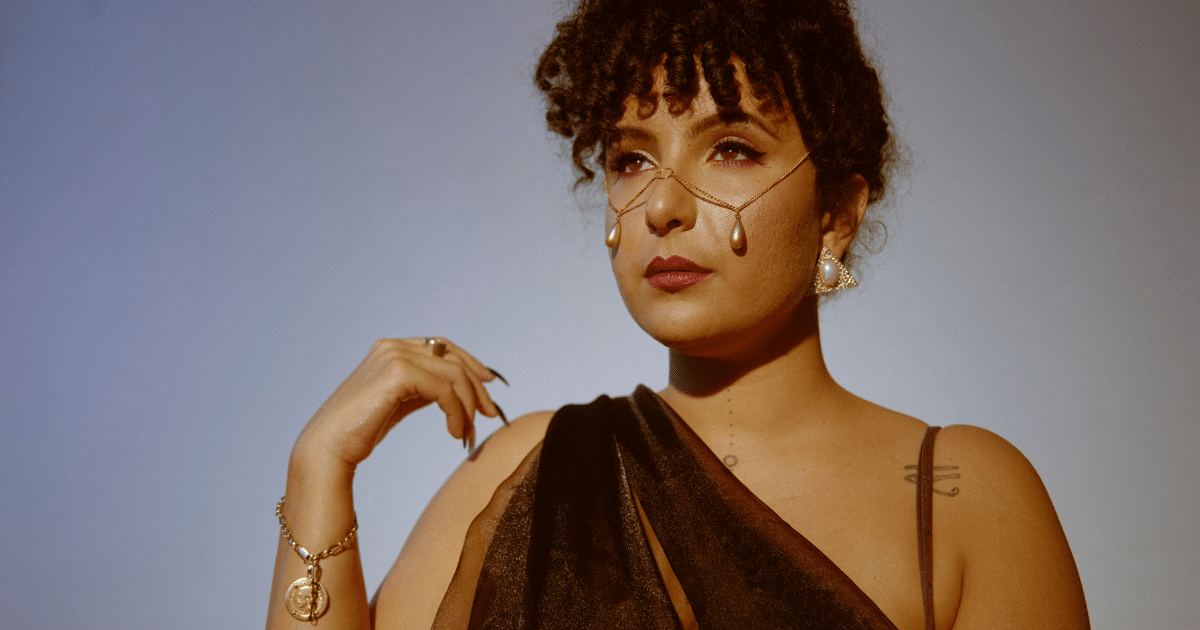 Western Sydney R&B and spoken word artist Nardean is the breath of fresh air we all need in our lives. While most of us have spent the better half of this year indulging in far too much Netflix and chill (hey, no judgement here!), Nardean has been getting her hustle on big time, releasing her Sophmore EP titled 'THE NEW ERA', as well as an incredible remix of her track 'aux cord' with Aussie hip hop artist L-FRESH The LION.
We chatted with the rising star ahead of her shows at Oxford Art Factory and Rock Lily to get up to speed with all things Nardean and how she's feeling about returning to the big stage and performing in front of a real-life crowd again. Check out the full interview below.
Tell us a bit about yourself
Hi! I'm Nardean. I rap, sing and write poems. My family is Egyptian, and they were all born in Egypt. I was the only one born here - they say I am the 'Aussie' living among them. My music career is a bit of a happy accident - I didn't realise I could sing till I was 21. And here we are!!
What's one random thing people might not know about you?
I used to be a contortionist. I literally used to be able to sit on my own head.
Can you tell us about your Sophomore EP 'THE NEW ERA' and what inspired the overall sound and lyrics?
When I wrote this EP, it felt like the world was in a state of transition (little did I know just how much would actually change...). THE NEW ERA is about a time where we are all learning to rebalance and welcome all parts of ourselves, all the darkness and light. I aimed to reflect that with the sounds; really soft in parts and then aggressive in others. Stackhat, who produced the whole project, sourced so many samples from old Egyptian and Arab music, which was then transformed to fit the western context. The lyrics came as they always do - ideas, snowflakes, puzzle pieces that you need to catch and fit together to make the whole.
Earlier this year you dropped a remix of your track 'Aux Cord' with L-Fresh The Lion. What was it like working with him?
L FRESH is such a DON!! So down to earth yet so powerful. He sent me a voice note of the verse when he first wrote it and I was floored. He said EVERYTHING that needed to be said on that track! We have actually worked on a number of things this year - from being on a BIGSOUND panel together, to create a piece for the Art Gallery of NSW too. I've learnt so much working with him.
Any other artists on your collab bucket list?
From AUS, I'd love to do a track with Hiatus Kaiyote, and also Milan Ring! Internationally, I'd die for a feature from Anderson.Paak or James Blake.
How are you feeling about your first two shows back post-lockdown?
Terrexcited. I just made that word up and it's a mixture of terrified and excited. I am so so looking forward to seeing people in real life again!! I've got a live band together and we're rearranging all the songs to suit the mellow seated vibe. I am thrilled to be able to play with a live band and sing for people again. Can't wait to see everyone!!!
Nardean performs at Sydney's Oxford Art Factory and Rock Lily later this month as part of Great Southern Nights concert series. Get more info and tickets HERE.
Get acquainted with Nardean's tracks ahead of her shows below.
FOR MORE BREAKING NEWS CLICK HERE