Calling All Truffle Lovers: Truffle Kerfuffle Is Back For Winter 2023!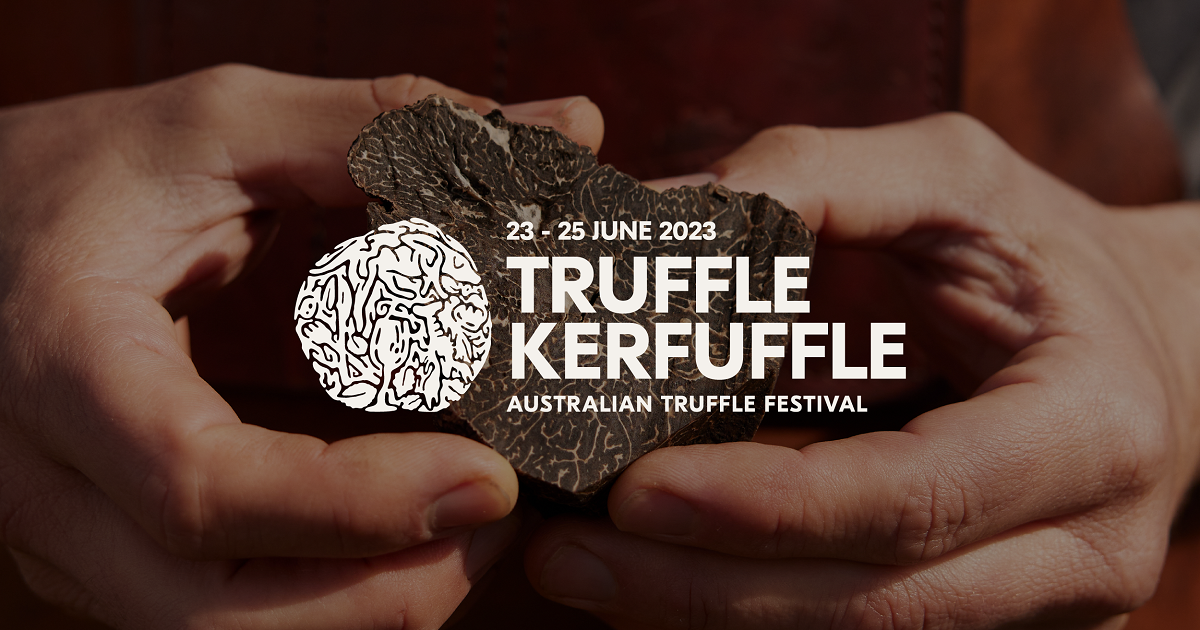 After the disruptions of Covid, Truffle Kerfuffle is back!
With crisp winter air filled with the heady aroma of fresh truffle, the festival returns from Friday 23 June to Sunday 25 June 2023 at Fonty's Pool, Manjimup and promises to take you on a journey of rediscovering the beautiful region of the Southern Forests, from the ground up.
Indulge in a weekend long celebration of truffles in the heart of Australian truffle country, Manjimup. Join truffle hunters and their clever canines as they nose out prized black-gold, tuber melanosporum, and experience the thrill of unearthing fresh truffles.
Visit the Marketplace for a taste of the region and indulge in truffle laden dishes to satiate your truffle desires. Meet the local producers selling their just-harvested produce and hand-crafted artisan goods. Take a seat at a decadent long-table feast at one of the special multi-course dining events where your senses will succumb to the headiness of freshly shaved truffle and the famed local produce. Gather around the bench for intimate cooking sessions in the Chef's Cabin where you'll learn techniques and new recipes, as well as sampling delicious dishes that you can recreate at home. Watch free cooking demonstrations with renowned chefs and enjoy the entertainment on the festival grounds.
From its humble beginnings in 2011, Truffle Kerfuffle is a true country festival with a down-to-earth atmosphere where you can meet the farmers, producers, winemakers and locals that make up the Southern Forests and Valleys community.
Tickets to Truffle Kerfuffle 2023 are on sale now!
Truffle Kerfuffle 2023
Fri 23 Jun - Sun 25 Jun 2023
Fonty's Pool, WA
FOR MORE BREAKING NEWS CLICK HERE