Bluesfest Add The Teskey Brothers, Missy Higgins, L.A.B, And More To 2022 Lineup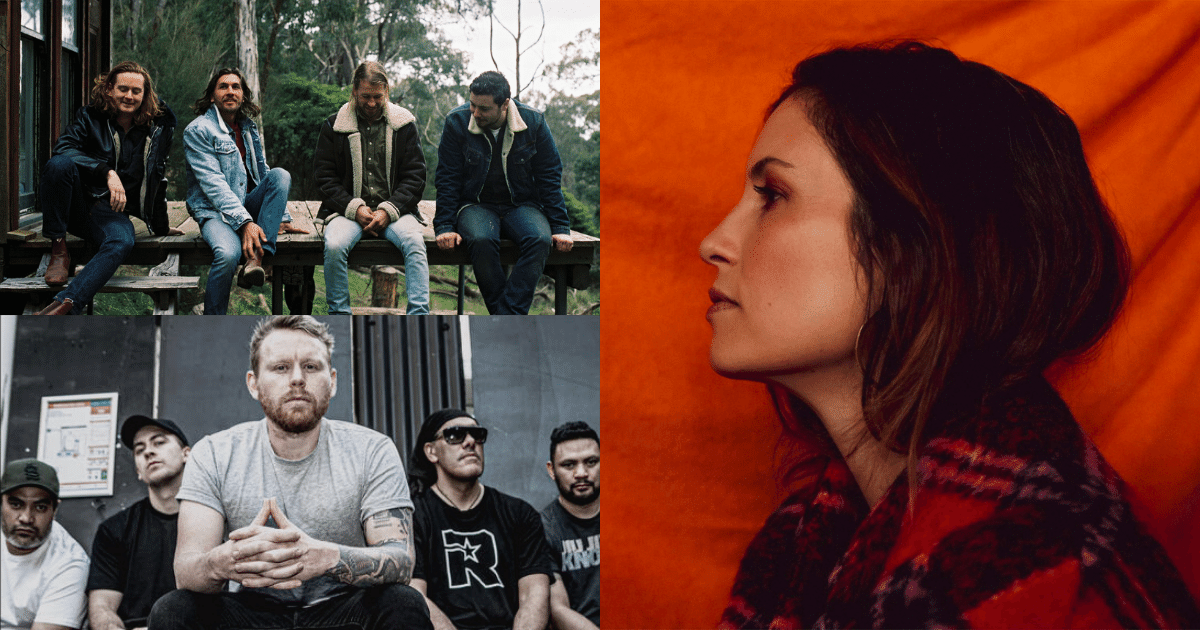 Bluesfest has done it again, adding yet another six incredible acts to the already massive lineup for their 2022 event.
Catch The Teskey Brothers, Missy Higgins, L.A.B, Diesel, 19-Twenty, and Fools, performing alongside the likes of Midnight Oil, Paul Kelly, Jimmy Barnes, Fat Freddy's Drop, John Butler, Xavier Rudd, and heaps more next Easter Long Weekend.
"We truly intend to continue in a manner of optimism, to present Bluesfest next easter with the very best Aussie and Kiwi artists... and there are many more to come," said Bluesfest Director, Peter Noble OAM this morning.
Bluesfest will take place over 4 days from Friday 15 April until Monday 18 April 2022 at the Byron Events Farm, Tyagarah. All ticket options, plus camping, parking, and VIP are on sale now. Round up your crew and score tickets ASAP. Full lineup and ticket info below.
For those unable to make the new dates, refunds will be available from Wednesday 8 September. All 2021 event ticket holders will be emailed further instructions.
Bluesfest 2022
Fri 15 - Mon 18 April 2022 | Byron Events Farm, NSW


Just Added:
THE TESKEY BROTHERS
MISSY HIGGINS | L.A.B
DIESEL | 19-TWENTY | FOOLS
Previously announced artists:
MIDNIGHT OIL | PAUL KELLY | JIMMY BARNES
FAT FREDDY'S DROP | JOHN BUTLER | XAVIER RUDD | PETE MURRAY
IAN MOSS | KATE CEBERANO | KASEY CHAMBERS
THE WAIFS | THE CHURCH | JON STEVENS | THE LIVING END
MARK SEYMOUR & THE UNDERTOW | THE ANGELS | RUSSELL MORRIS
KATE MILLER-HEIDKE | VIKA & LINDA |ALL OUR EXES LIVE IN TEXAS
ROSS WILSON and THE PEACENIKS | JOHN WILLIAMSON
TROY CASSAR-DALEY | BRIGGS | TEX PERKINS THE MAN IN BLACK
HIATUS KAIYOTE | JOSH TESKEY & ASH GRUNWALD
WEDDINGS PARTIES ANYTHING | THE BLACK SORROWS | CW STONEKING
THE BAMBOOS | CHAIN | BACKSLIDERS
ASH GRUNWALD | MELBOURNE SKA ORCHESTRA | JEFF LANG | NATHAN CAVALERI | KIM CHURCHILL
HENRY WAGONS | JK-47 | GARRETT KATO | MAMA KIN SPENDER
DAMI IM | PIERCE BROTHERS | EMILY WURRAMARA | THE BUCKLEYS
FIONA BOYES & THE FORTUNE TELLERS RAY BEADLE PACEY, KING & DOLEY | MICK THOMAS' ROVING COMMISSION
HUSSY HICKS | ROSHANI | DANIEL CHAMPAGNE | LITTLE GEORGIA LAMBROS. | ROUND MOUNTAIN GIRLS | THE REGIME
ELECTRIK LEMONADE | PALM VALLEY
BYRON BUSKING COMPETITION
ROCKWIZ LIVE
FOR MORE BREAKING NEWS CLICK HERE