Auckland's Favourite Craft Beer SpecTAPular Is Back For 2022!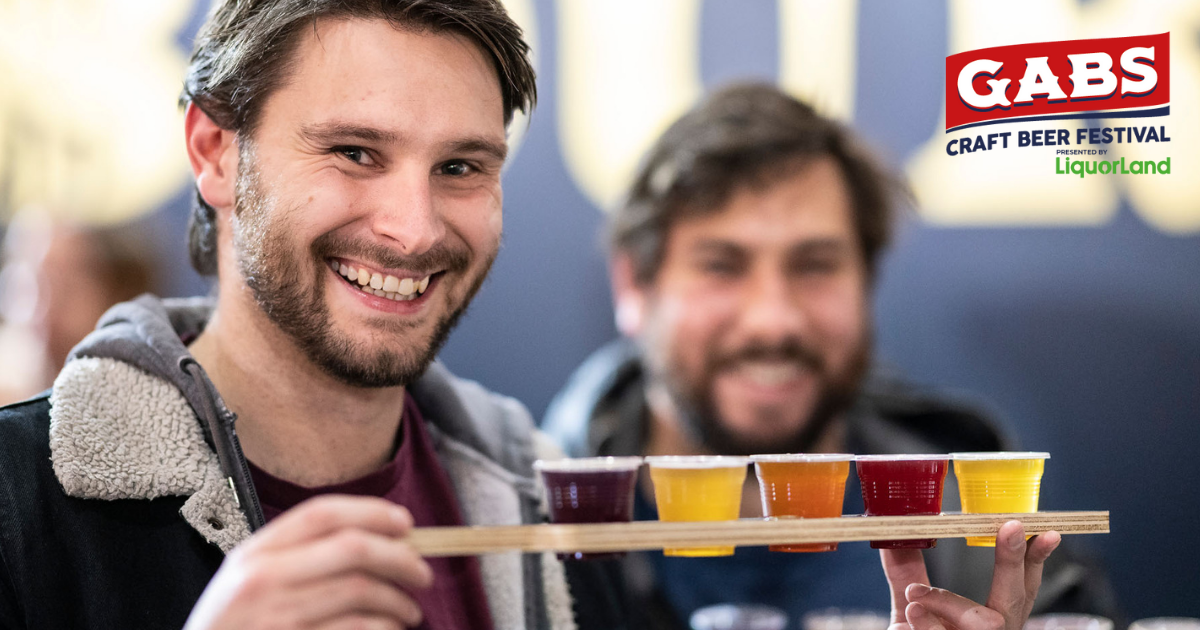 Recognised globally as one of the best beer festivals in the world, GABS Craft Beer Festival returns to Auckland on Saturday 25 June at Auckland Showgrounds.
GABS brings together the best breweries from New Zealand and Australia for a whirlwind celebration of craft beer including over 50 brand new festival beers brewed exclusively for GABS that won't be found anywhere else in the world! For brewers, it's an opportunity to be creative, to push boundaries, and to showcase their talents. Rainbow coloured tasting paddles will be the flavour of the day.
Here's a sneak peek at a few festival beers that can be found at the GABS Festival Bar:
Aether Brewing (AUS) Earl Grey Creme Brulee 7.0% Cream Ale is Aether's take on the classic French dessert. Rich vanilla and custard dominate with a subtle citrus and botanical character thanks to the use of Earl Grey tea infused during the brewing process.
Behemoth Brewing Company (AKL) Pineapple Lump Milk Stout 6.5%: Classic taste of Pineapple Lumps, bold chocolate with a hint of pineapple, a kiwi classic in beer form.
Mountain Culture (AUS) The Awesome Beer 8.0%: This milkshake IPA is a truly awesome flavour bomb, full of an awesome amount of tropical fruits thanks to excessive late additions of the most awesome Mosaic, Citra, Simcoe and Sabro hops before finishing lusciously thick and creamy thanks to our trademark combo of lactose and our awesome house yeast strain.
Want more? Check out the full line-up of festival beers HERE.
Whilst you will have over 300 taps to choose from, GABS is not only all about the beer. There will also be vodka, bourbon and whisky options and a hefty line-up of activities to accompany all that sipping, including a silent disco, roaming jazz bands, circus and sideshow performers, games and panels with industry leaders, as well as delicious food options to line your stomach. Check out the details below and get your tickets sorted!
GABS Auckland Craft Beer Festival 2022
Sat 25 Jun 2022 | Auckland Showgrounds, Auckland
Here's Everything You Need to Know About GABS Auckland Craft Beer Festival 2022
When is GABS Auckland Craft Beer Festival?
GABS Auckland Craft Beer Festival will take place on Sat 25 Jun 2022.
When do tickets go on sale for GABS Auckland Craft Beer Festival?
Tickets to GABS Auckland Craft Beer Festival are on sale now. CLICK HERE to check for tickets.
What payment options are available?
Moshtix accepts all major credit cards. Want to pay in instalments? You can now use LatitudePay (AU) or Genoapay (NZ) to purchase your tickets and pay them off over 10 weekly payments.
FOR MORE BREAKING NEWS CLICK HERE