5 Most Quirkiest Beers To Try At This Years GABS Craft Beer And Cider Festival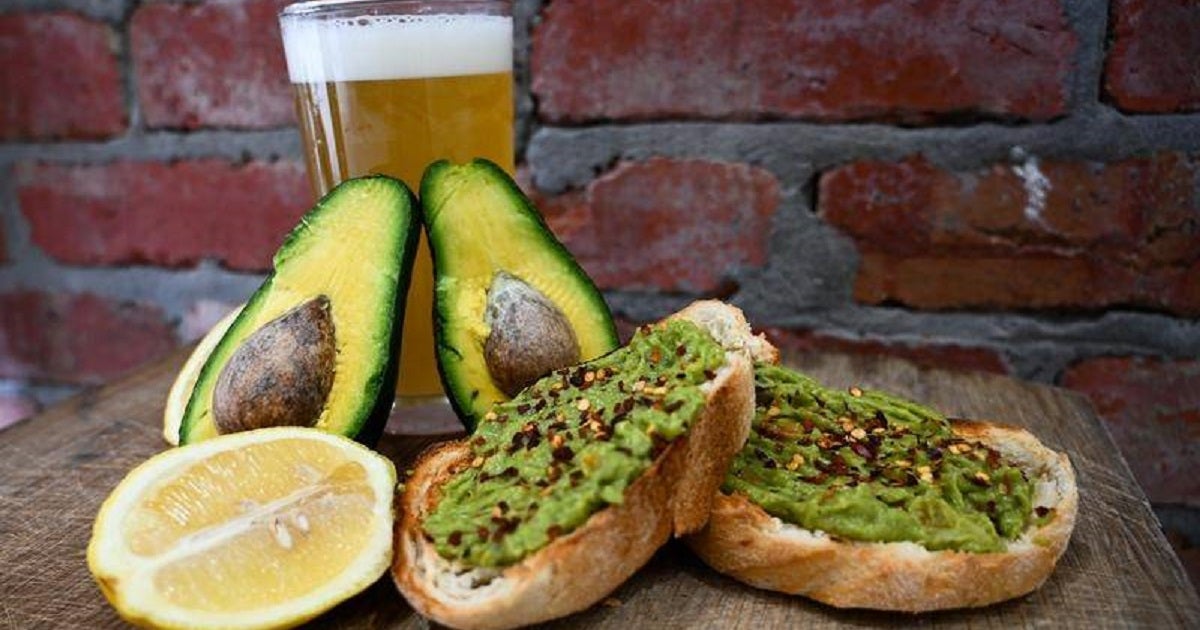 Every year GABS Craft Beer and Cider Festival calls on the industry's incredibly talented brewers and cider makers to push their creative flair with one-of-a-kind, first-time releases and this year is insanely good!
Over 110 incredible craft producers from across Australia and New Zealand have been selected to serve up a beautiful flavour smorgasbord with this year's inspirations pushing all brewing boundaries.
The GABS brews are served through 350 beer taps across our three massive container bars and the best way to experience these wonderful creations is to grab yourself a tasting paddle and order 5 different tasters at a time.
We challenge you to find a quirkier paddle...
Smashed Avo - Public Brewing Co (VIC)
Sour Gose 4.4%
Quirky rating: Adventurous
Forget the meat pie, the smashed avo is the new Australian classic. With blends of Himalayan sea salt, black pepper and lemon this sour base beer will take you right back to your favourite breaky legend!
Marrickville Lamb Souvlaki - Willie The Boatman (NSW) Specialty Beer 5.5%
Quirky rating: Adventurous
Lamb broth was added to this, alongside rosemary, oregano, thyme, marjoram, lemon juice and salt. Herbal, meaty, with a zesty tang. You know, a souvlaki beer.


Snap, Crackle & Hop - Capital Brewing Co (ACT)
Oat Cream Ale 6%
Quirky rating: Stepping Up
An oat cream IPA it has marshmallows, rice bubbles, vanilla and lactose. Designed to deliver an awesome sweetness that mimics a favourite childhood snack.

Sarum Braggot - King River Brewing (VIC)
Braggot 9%
Quirky rating: Adventurous
Braggot is a blend of mead and beer, so expect honey and malty goodness combining for a beverage that will help your sword arm swing.

CHAI.P.A - Malt Shovel Brewers (NSW)
Speciality IPA 7.1%
Quirky rating: Adventurous
Chai Latte meets IPA with a mix of Chai Spices, Vanilla Beans, Lotus hops and some lactose for a creamy mouthful. It's a refined blend of spices, milk, and hops makes it a great afternoon pick-me-up.

Mr Mistoffelees Passionfruit & Mango Wild Ale - Moon Dog (VIC) Wild Fermentation Sour 6.2%
Quirky rating: Adventurous

One of Australia's first wild ales, Mr Mistoffeles has been given a makeover with mango and passionfruit before being aged in white wine barrels. It'll defy examination, and deceive you again and again.
Want to taste these exclusive beer flavours IRL? Get yourself a ticket to this year's GABS Festival, held across Melbourne, Sydney & Brisbane this May/Jun. More info and tickets HERE.
GABS Craft Beer & Cider Festival 2021
Fri 7 May - Sat 12 Jun 2021

Sydney, Melbourne & Brisbane
FOR MORE BREAKING NEWS CLICK HERE